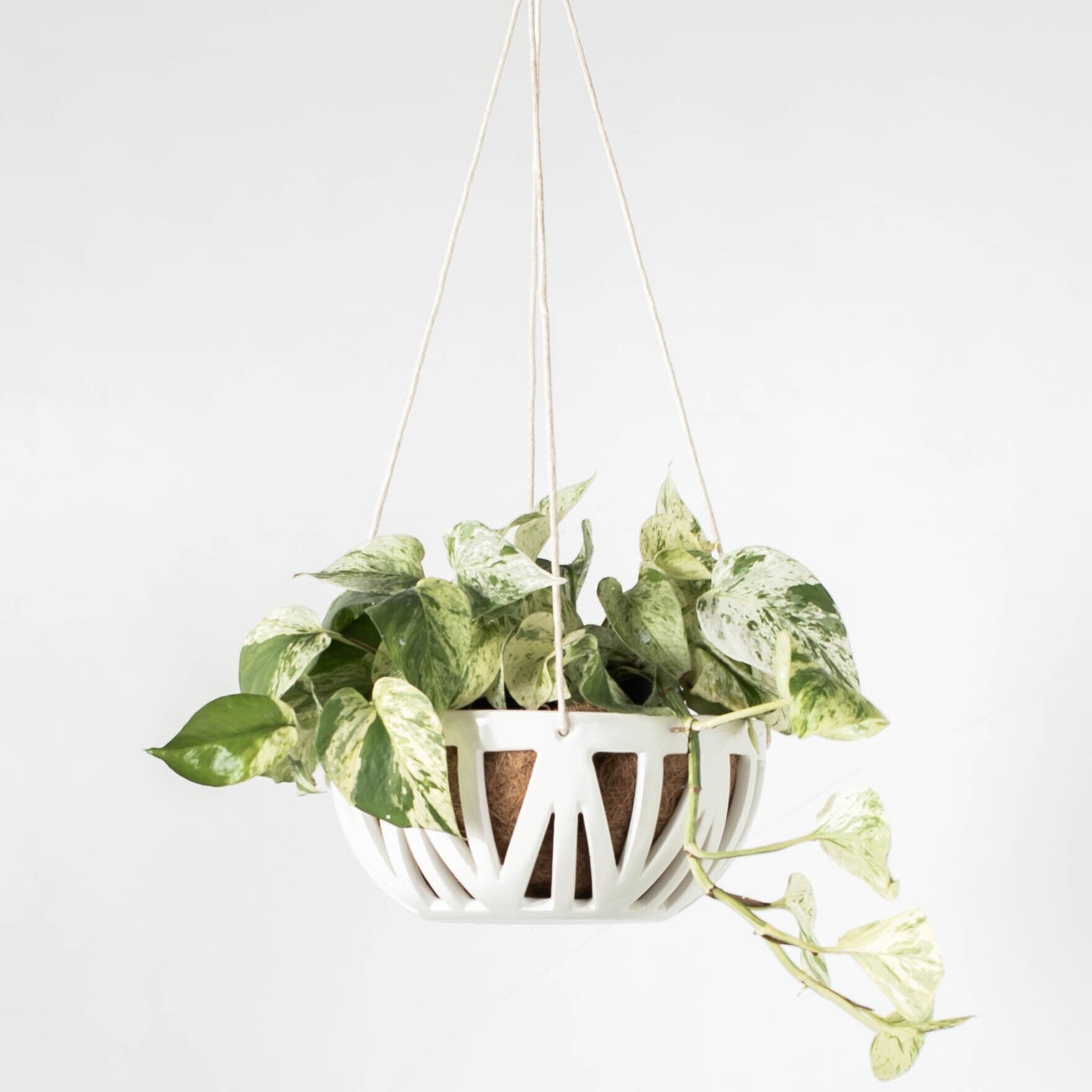 VI Hanging Planter
The VI Hanging Planter is apart of our Structured Collection. It embodies the trademark Convivial aesthetic with the hand-carved, architectural design cut outs. Designed to hold a wide range of 6-8" tubs of crawling and succulent plants. The planter comes with a custom cut coco liner as well as durable, pre-strung hanging cord. Each piece is handmade with our ivory porcelain clay and finished in our signature ivory glaze.
Product Dimensions:
Planter: 10.25" d x 4.25" h
Hanging Length: 27"
*If you'd like a custom length, don't hesitate to let us know.
Product Specifications:
Material: Ivory Porcelain, Coco Liner, Hemp Cord
Glaze: Ivory
Drainage: Cut out design is intended to provide natural drainage. Planter must taken down and be watered in sink.